Wayward Imports: New from La Vrille et le Papillon (Ardèche)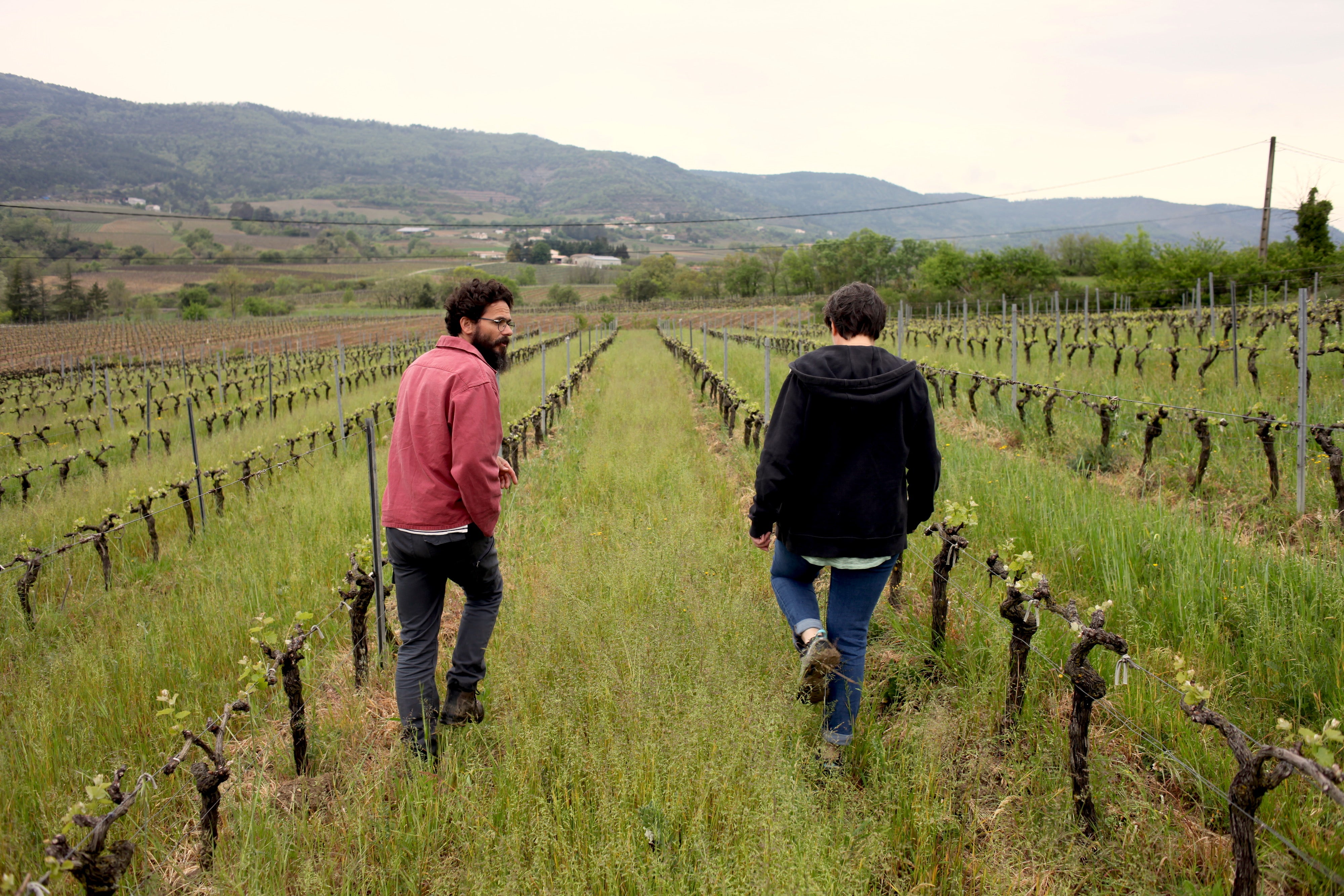 It was Gérald Oustric of Le Mazel who put us on the trail to La Vrille et le Papillon, a neighbouring producer with a low-key profile who were quietly making some wonderful Ardèchois wines with minimal fanfare. As we tasted and chatted with Méryl & Géraldine that first afternoon it transpired it was actually the Oustrics that convinced them to stop selling their certified organic fruit to the local co-op and set up for themselves. Since 2012 they have been one of the fascinating scene of small growers with a shared philosophy all working alongside one another in this pocket of the Rhône. You can read a more detailed producer profile here.
In our last post about Le Mazel we mentioned the struggles with hail and frost of 2021 - Méryl & Géraldine endured the same. For them the worst part was loosing an entire parcel of Viognier that makes up 50% of their most popular white cuvée, Caprice du Chameau. This vintage has seen them get creative with some new blends and ways of working the grapes that escaped unscathed. Alongside these new 2021 releases we have also landed a special magnum-only bottling from the previous vintage as well as a restock of a popular cuvée. As ever, the wines are ripe, fruit-driven and herbaceous; clearly speaking of the windswept valley where they are grown.
Check out all of the wines here, to read more and to order. They can be found on the shelves of our Leeds shop too.
We wholesale all of the wine we import directly from the growers ourselves. Trade customers get in touch.