La Tangente - New & From The Cellar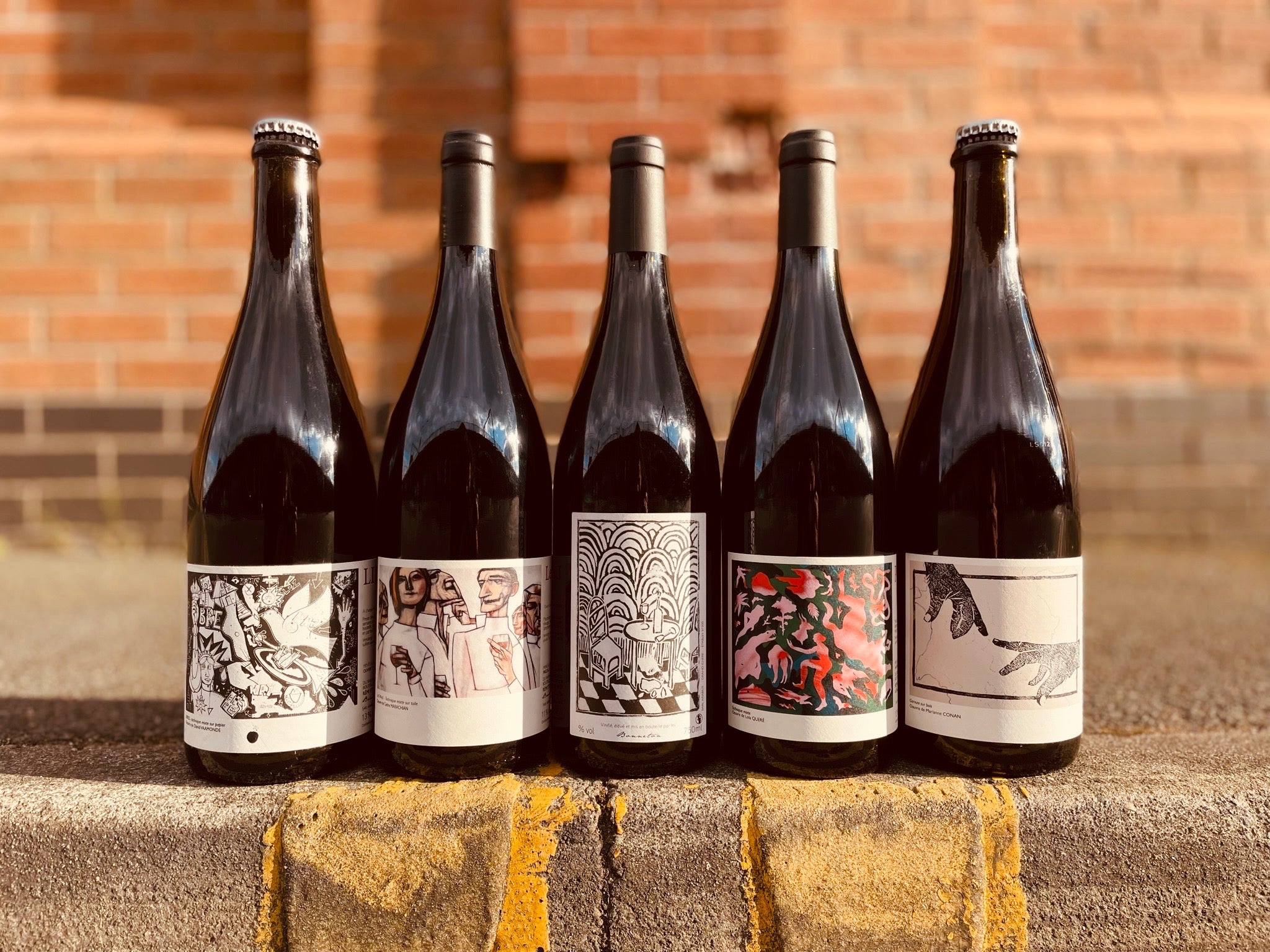 Patricia & Remi farm just 2 hectares of their own vines, a stone's throw away from the iconic sloped vineyards of the Northern Rhône, which they bottle as L'Alezan. As production from this small surface yields only a couple of thousand bottles each year, the bulk of their annual output comes in the form of their experimental, geography-straddling négociant label, La Tangente.

We have just received the first 2022 release, Encore!, a juicy, light-bodied nouveau-style red, fit to chill. Bottled at the beginning of the year, it is now ready to go in time for some much-needed spring and summer rays.

The fruit for the La Tangente wines are sourced from friends working organically, dotted around other parts of France. In the cellar, Patricia & Remi are not afraid to cross the streams, so to speak, blending grapes from different terroirs together as they see fit, creating wines that are less about expressing a specific place as much as their own character and flair in the cellar.

Additionally, we are holding healthy stock of some of their other cuvées from both the 2020 and 2021 vintages which have had a good bit of time in the bottle now - always to the benefit of no-sulphur wines, in our opinion - so, alongside the vibrant and new, we have some wines that have evolved with time and settled in to a very nice spot right now.
Find all of the wines here to read more and to place an order.