Natural Wine In A Can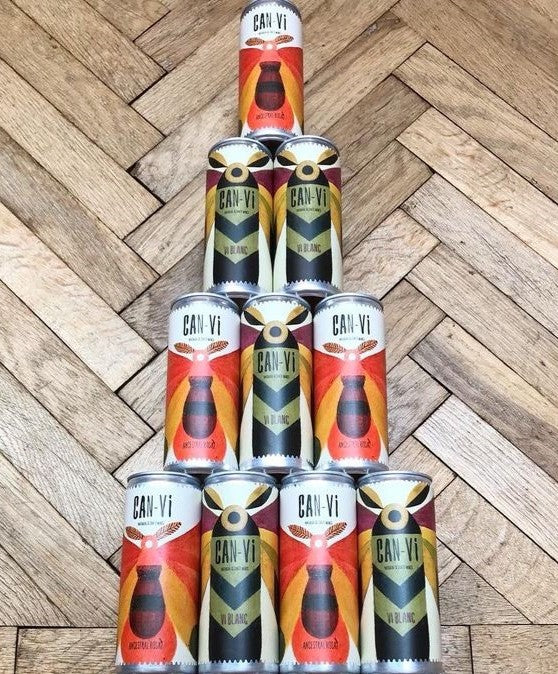 Wait… what on Earth is this? Wine in a can, at Wayward? Surely not. Well, yes actually. Of course this isn't any old wine, and much like the bags and kegs we've gotten behind from the likes of Vinnaturo and Du Grappin, natural wine in a can makes a lot of sense to us too.
It might surprise you that the producer behind Can-Vi is non other than
@jordllorens
, whose wonderful Catalan wines are often on our shelves. After initially resisting the idea, he eventually had his arm twisted by his partner, Cristina Vaque, who he set the production up with.
So the story goes, it was through the pandemic lockdowns, when Cristina and Jordi would take walks in the campo with a bottle to quench their thirsts that the penny finally dropped about the genius of wines in these little vessels. So easy to transport, sturdy, lightweight, 100% recyclable, not to mention solving the problem of opening a whole bottle of wine when you're on the move when maybe you just fancy a glass or two… This is before going into the other instances where a handy can of natural wine is just the ticket. There are many.
So swing by the shop and pick up a couple of cans to throw into your (preferably Wayward-branded) tote when you're next on a walk, going to the cinema, hopping on a train, having a picnic, etc, etc.
Ancestral Rosat is a canned pet nat of Parellada, Macabeu, Syrah and Garnatxa, while Vi Blanc is a still white of just the Parellada and Macabeu. They are both made with organic grapes, picked early to preserve freshness, keeping acidity refreshingly up and alcohol down. Just like Jordi's other wines, the fermentation is carried out with native yeasts and there are no additions at all.
A marked improvement on your can of Hun, trust us.
Shop only for these babies at the mo, online later.