Wayward Imports: New from Le Mazel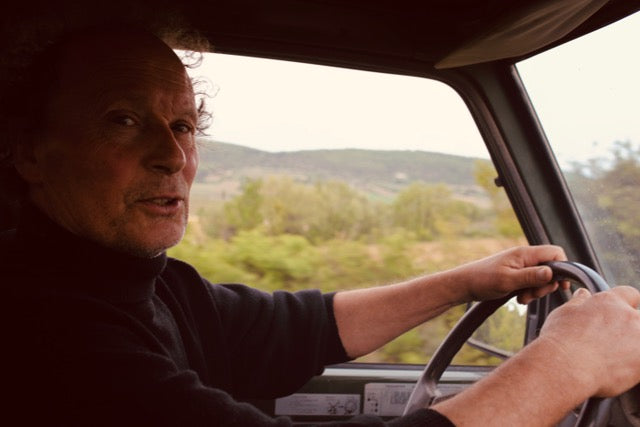 Following on from a clutch of new releases at the back of last year, we're pleased to announce the arrival of more wine from the cellars of Gérald & Jocelyne Oustric of Le Mazel in the Ardèche.
The 19-hectare Domaine du Mazel in the village of Valvignères has been certified organic for well over 20 years now, when Gérald took over from his father in the late 90s and converted the land following an epiphany moment after time working with and learning from the likes of Marcel Lapierre and Jean Foillard. Since then the Oustrics have been the linchpins of the burgeoning natural wine scene in this part of France, with a who's-who of new wave growers and producers obtaining fruit from their vines and making use of their ample cellar space to get started. Andrea Calek and Sylvain Bock respectively bought their first hectare of land from the then 30-hectare Oustric domaine to establish themselves, and notably to this day Anders Frederik Steen and Anne Bruun Blauert are making wine using grapes grown by Gérald.
In addition to the many other Mazel wines from various vintages that we already list, we have just received Cuvée Mias, a 100% Viognier from the 2020 vintage, as well as Vin de Soif, a direct-press of Grenache with a blend of macerated Syrah, and Cuvée Raoul, a 100% carbonic Carignan, both from the hail-battered 2021 vintage. They are online and ready to order now, and a selection of Mazel wines can always be found on the shelves of our Leeds shop too.
Additionally, we wholesale all of the wines we import direct from the growers ourselves. Trade customers get in touch via steve@waywardwines.co.uk or join us at one of our upcoming trade tastings in Manchester and Bristol, where we'll be pouring these wines!