Wayward Imports: Introducing Val de Combrès (Luberon)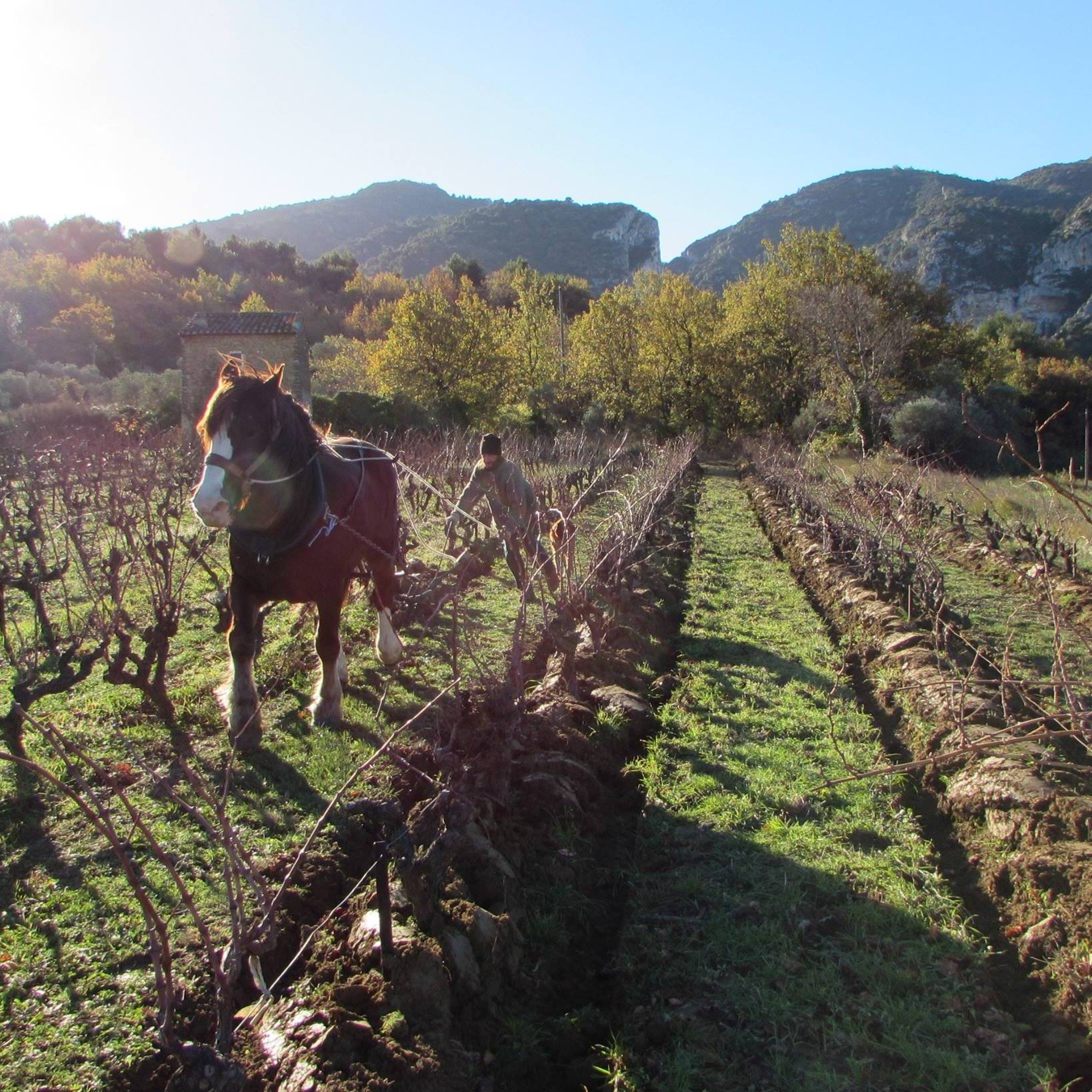 We've been slowly building our list of imports from the half dozen growers we started to work with when we began. So, it brings us no shortage of excitement to welcome the tenth producer to our portfolio; this time heading deep into France's southeast, where the Rhône valley meets Provence, with Val de Combrès.

Valentin Létoquart's story is one that we're hearing more and more in our exploration of small producers with principled approaches. Up until 2013, Val de Combrès first vintage, he had been growing grapes and supplying to a large Rhône co-operative. Whilst this can provide a producer with a reliable source of income, for Valentin it became too much to see his thoughtful, at this point organic vineyard work essentially going to waste when the harvested grapes were thrown in with those of other growers working on a more industrial level, with chemical herbicides and pesticides, poor soil health and barren, monocultural vineyards. Such was his inspiration to take the plunge and go it alone - we're so glad he did.
Valentin now tends just under 8 hectares around the villages of Oppède and Ménerbes at the southeasterly stretch of the Rhône valley, in Luberon. For the most part, his wines stand apart from the traditional style of the AOC here, helped in part by the elevation of the vines. They sit in harder to work plots that rise towards the hills that flank the south of the region and serve as a border with Provence. They are remote and secluded, mainly surrounded by forest and away from the low-lying plains - perfect for Val to carry out his meticulous biodynamic vineyard work, utilising plant-based treatments and plowing by horse.
Fittingly, in the cellar there is an appropriate lightness of touch; fermentations are carried out in concrete and steel vessels using the native yeasts, sometimes in whole bunches with carbonic maceration, or by de-stemming and gently macerating the grapes. They are generally bottled the spring following harvest and with no additions whatsoever. The resulting wines are bright, exuberant and often explosively fruit-driven, particularly in the case of his vibrant, juicy reds. Despite his exacting standards in the vineyard, when it comes to the wine itself, Val transmits a sense of fun and playfulness - each radiates charm and an infectious energy that really draws you in. Val de Combrès are wines for good times. Check them out here.
We also wholesale all of the wines we import ourselves. If you'd like to discuss supply we'd love to hear from you.