The Return of Controcorrente Vermouth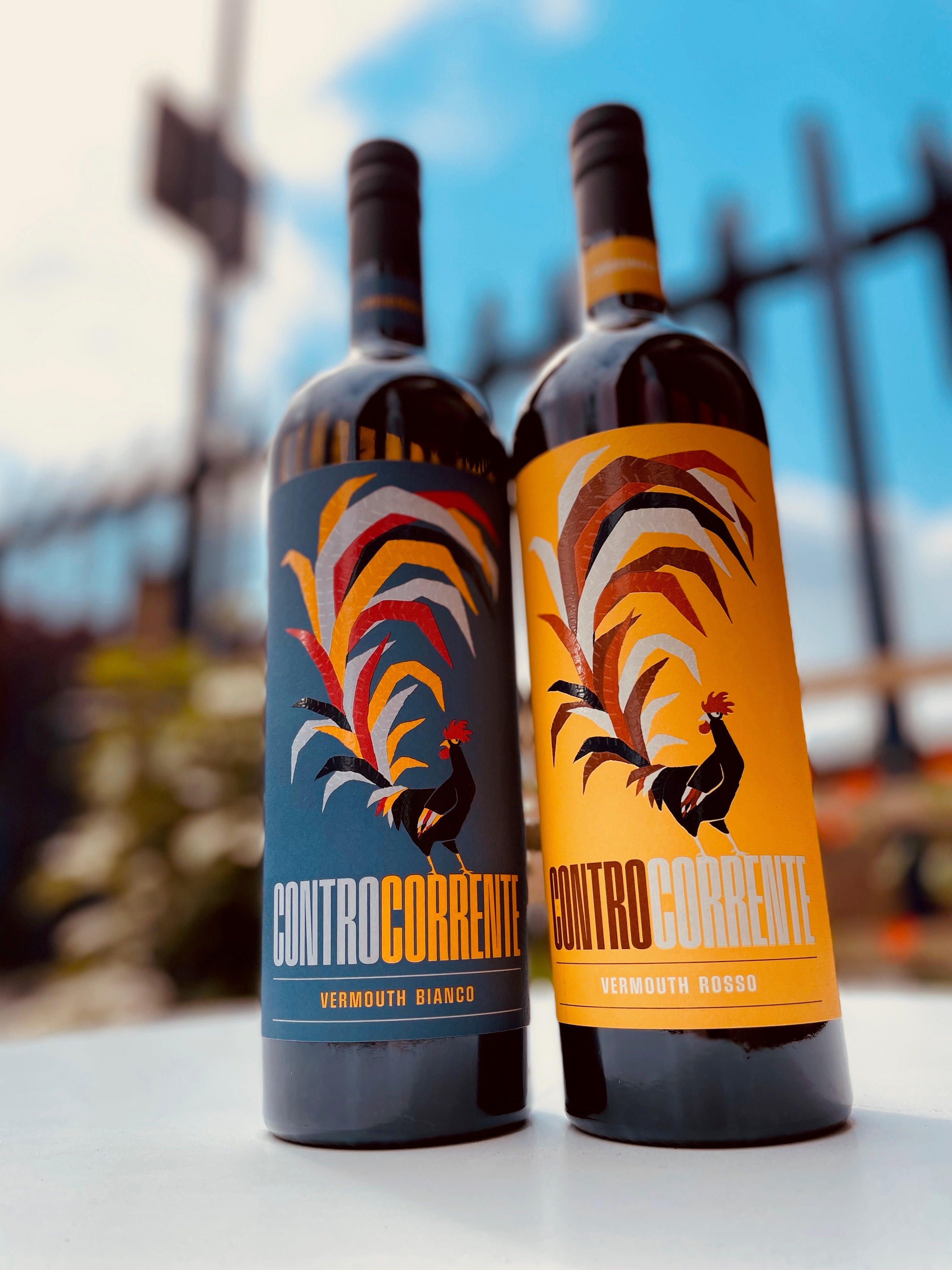 In time for that all-important spring and summer aperitivo, we have just landed a new shipment of delightful rosso & bianco vermouth from Enrico Ciroi of Controcorrente.

We're sure we're not alone in keeping the fridge stocked with at least one bottle of vermouth at this time of year - as the working day finishes and an evening's leisure begins, there is no better drink to ease you from one phase to the next, ideally with some salty snacks to hand too. Controcorrente is your essential aperitivo ingredient this spring and summer season.


Enrico is based in Udine, up in Italy's northeast region of Friuli-Venezia Giulia. He is a restaurant owner and aperitivo lover who decided to make his own vermouth using well-made natural wine as the blank canvas over which various citrus, herb and spice botanicals were layered. His idea was to be sensitive to flavours found in this base, rather than overpowering them with a heavy-handed concoction of ingredients. He uses Chardonnay, Durella, Corvina, Rondinella & Molinara wines from Venetian winegrower and friend Daniele Piccinin, which he then fortifies and infuses with everything from wild local herbs and flowers to vegetable roots.


Whilst staying true to the originating style of Torino, Enrico uses a little less sugar than the classic recipe, resulting in a versatile, harmonious balance of sweet and dry. They work as a refreshing spritz with a splash of soda, tonic or sparkling wine as much as they do neat over ice with a twist of citrus. They make for an inspiring cocktail ingredient too!


Bianco & Rosso are both thoroughly restocked and can be found either here or in our Leeds shop.

We also wholesale all of the wines we ship directly and exclusively as Wayward Imports. Trade customers get in touch.