New Wines from Mikael Bouges (Touraine, Loire)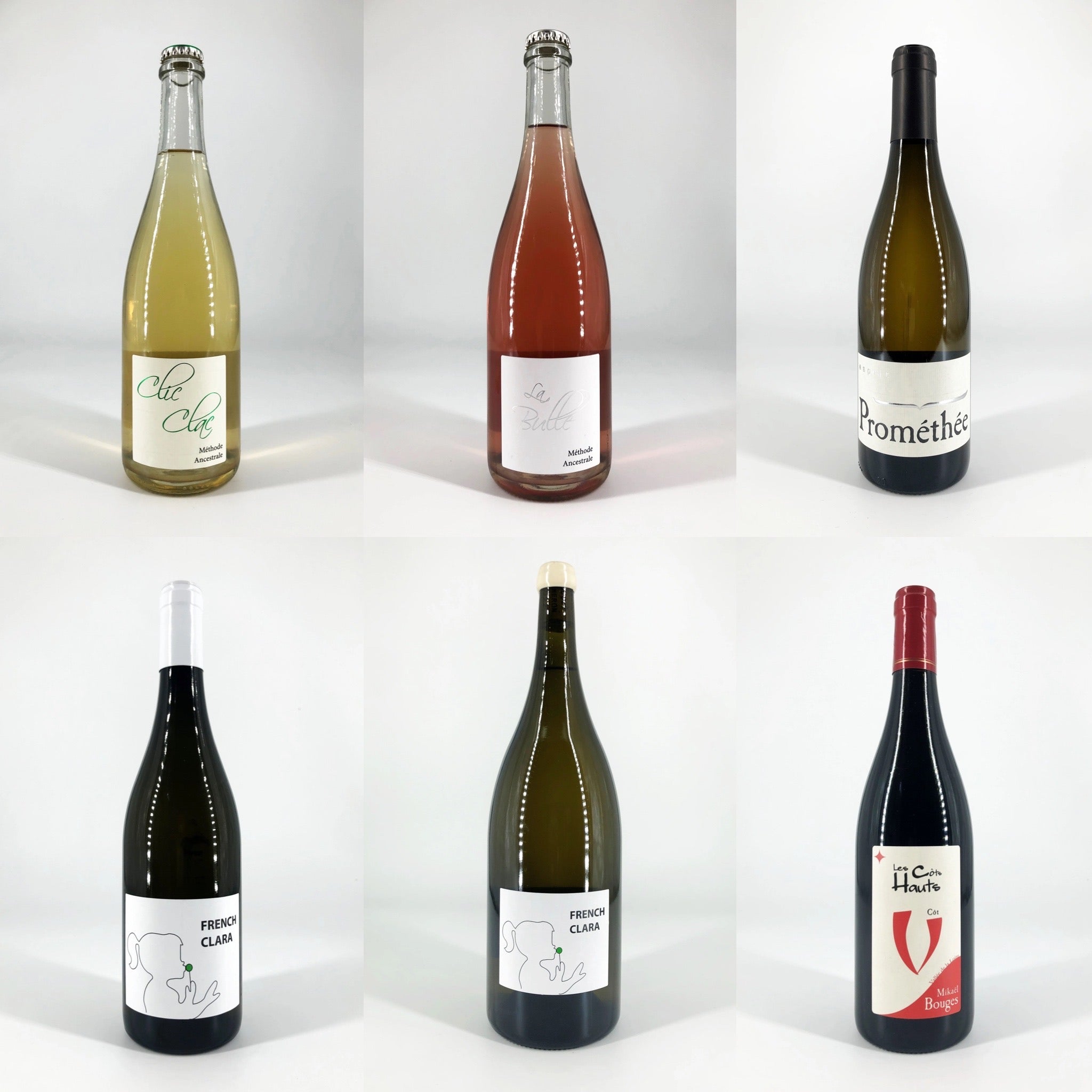 After
a long overdue visit to Mikaël in Touraine
last month, we're pleased to say we now have a range of his new releases here with us in Leeds just in time for the spring and
ready to order now
.
The son of a winemaker who was already tending the vines organically in the late 90s, Mikaël has followed suit to build up his own 8-hectare domaine around the banks of the river in Faverolles-sur-Cher. Reflecting this mineral-rich, alluvial mix of limestone gravel, clay and silex, he produces a range of stony, linear wines that are lean, pristine and impeccably executed.
Showing a deft hand for the ancestral method, it's hello again to his duo of pet-nats,
Clic Clac
and
La Bulle
, from the 2022 vintage - they are as fresh, fine-beaded and delicious as ever. Also from 2022, albeit in much smaller quantities thanks to frost, we're happy to welcome back
French Clara
, his zero-additions Sauvignon Blanc cuvée that never fails to dazzle with its flawless precision. We also have
a handful of magnums
for those who are very quick. The tiny quantity we received last time flew out of the door, but we now have a restock of 
Prométhée
2021, Mikaël's barrel-fermented Chenin Blanc available. Finally, the entry-level Malbec,
Les Côts Hauts
, arrives with the riper, juicier 2020 vintage. These bright, bracing Middle Loire expressions are so well suited to the long-awaited shifting of the seasons that fiiiiinally seems to be upon us.
All the wines can be found in our
online cellar
to read in more detail and place an order. A selection of Mikaël's wines can also be found on the shelves of our Leeds shop and will also be poured at
our very first archway session
on Saturday April 29th - hope you can join us for that one!
We also wholesale all of the wines we import direct from the growers ourselves - trade customers
get in touch
.