Merci Mikaël et Aurélie!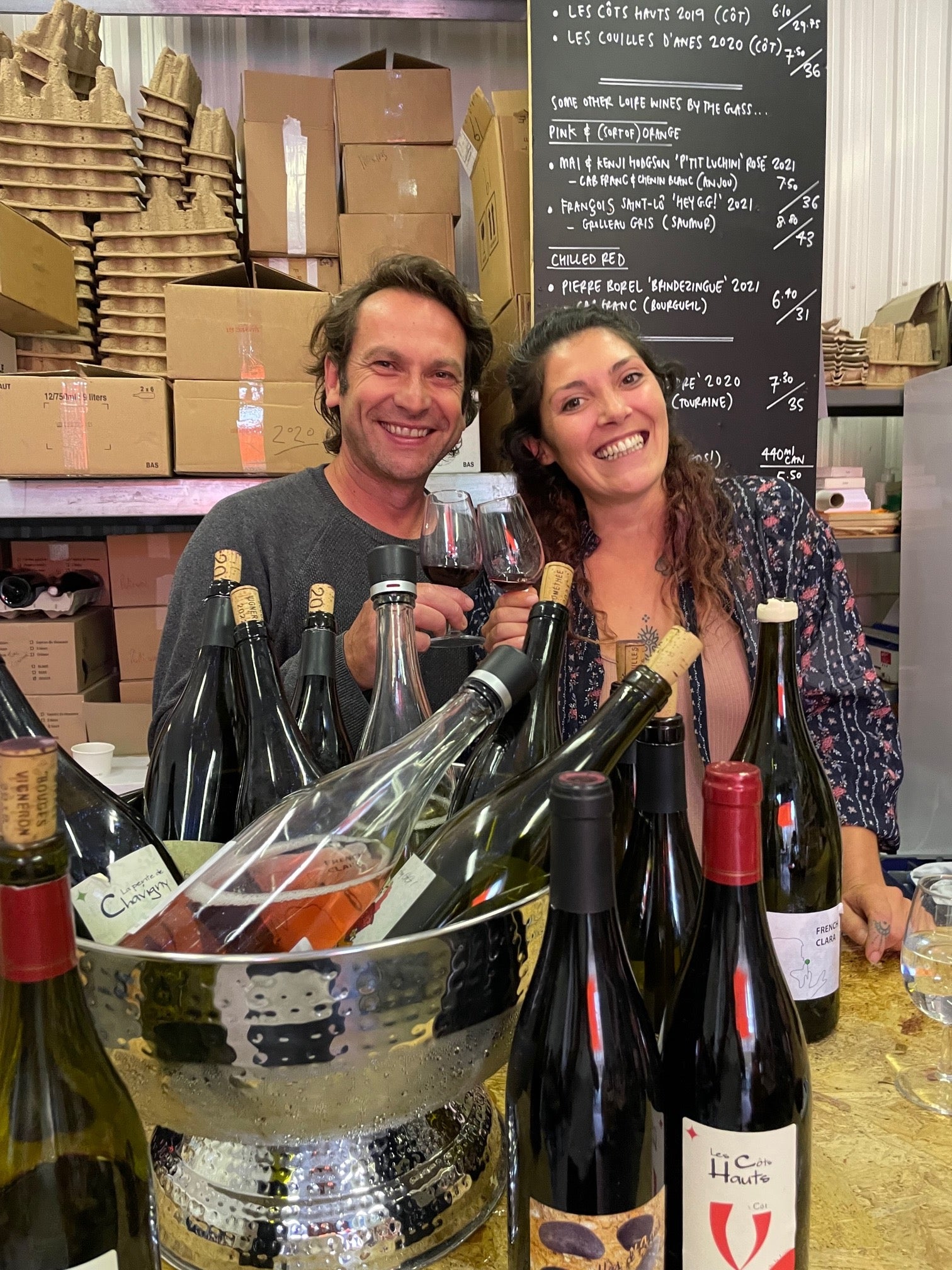 Thank you Mikaël and Aurélie and all who came to enjoy the wine with us at our 4th warehouse session down at the arch on Saturday, where somehow, against the odds, we managed to triumph over the caprices of the weather and have a wonderful day!
The full range of Mikaël's wine can be found here in our online cellar. You'll also find them on the shelves of our physical shop too. They are wonderfully pure and precise expressions of Touraine - check them out!