Fiesta Dei Vini Siciliana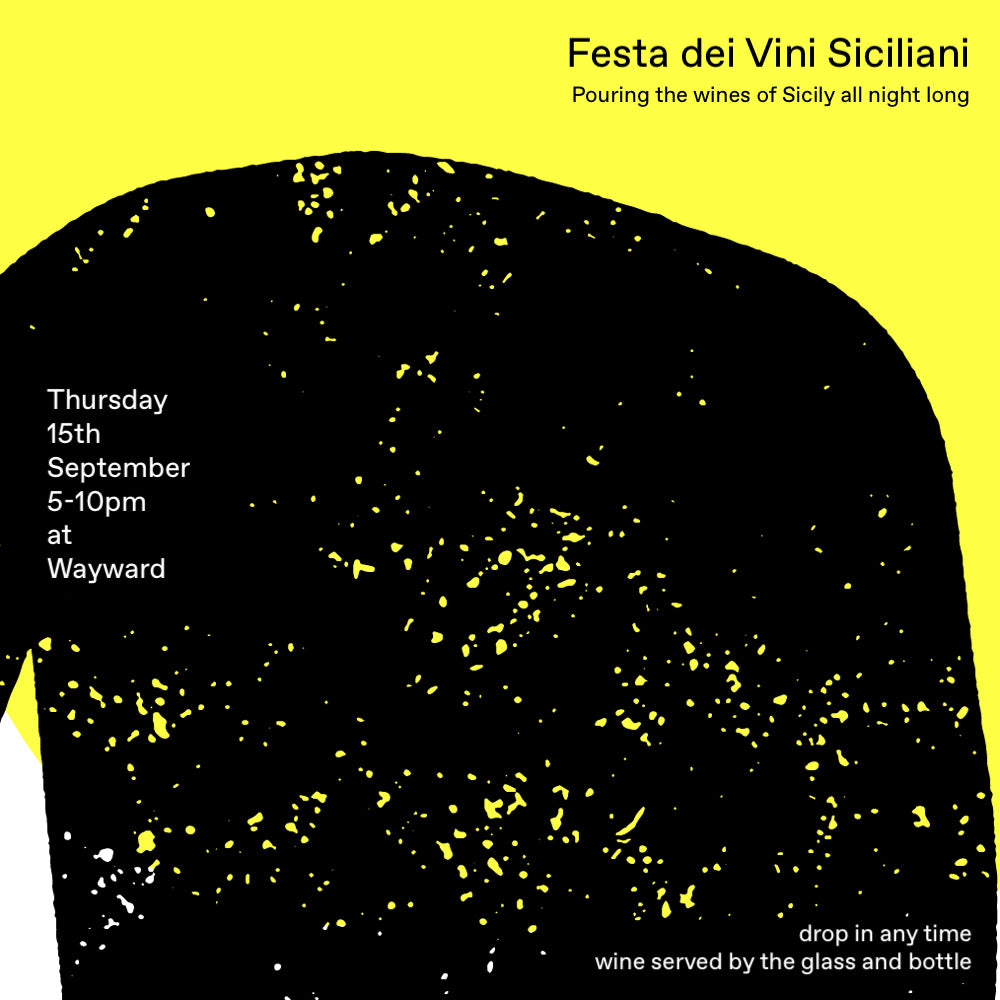 After the success of our Vermouth & Fizz Party last month, we're excited to share the next date for your diaries, as we cling onto the last throes of summer with an ode to one of our favourite places in the world for wine: Sicily.
Whether it's electrically-charged Nerello Mascalese from the volcanic slopes of Mount Etna, aromatic, textured Zibbibo from the wind-battered satellite of Pantelleria, exotically spiced solera-aged wines from Marsala, crunchy Frappato rosato from the island's interior, or salty, herbaceous skin-macerated Grillo from the rugged west coast, it is certain that these are wines of distinct character, that channel the essence of this special place and could come from nowhere else on earth. They are wines that transport us back to the places that our memories of them were formed and we would happily drink them every day!
For the night we've put together a very special list of wines from some of our choice Sicilian producers, many of which will be open by the glass, with some other gems from the cellar available by the bottle. Tour the island through the wines of Aldo Viola, Arianna Occhipinti, Lamoresca, Nino Barraco, Tanca Nica and Marco de Bartoli to name a few.
We will be pouring from 5-10pm, drop in any time and join us for a few glasses.