Beaujolais Nouveau 2022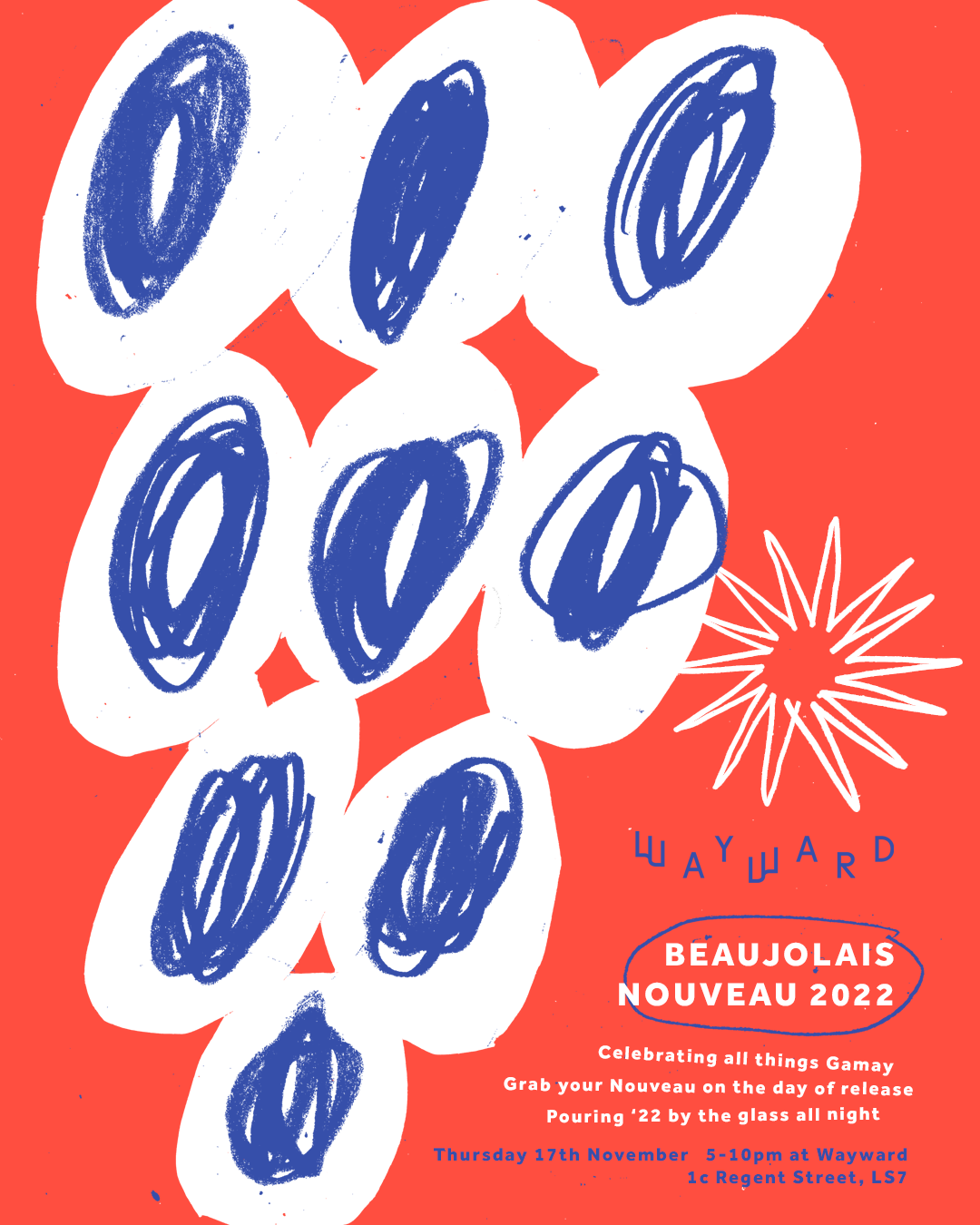 As per tradition, the third Thursday of November sees the release of the very first of the 2022 vintage from Beaujolais, made using grapes that still hung on the vines just a matter of months ago. It's all about that youthful vibrancy - wine that is as fresh, crunchy and bright as can be. As always, it means we'll be celebrating.
Join us at the shop from 5-10pm on Thursday 17th November where we'll be revelling in all things Gamay with a selection of these brand-spanking, juicy wines open for you to drink by the glass with us on the night, or to take away for your own Nouveau party at home.
This year we'll have two different 2022 Nouveau cuvées from
Séléné
in bottles big and small, the ever-faithful 1.5ltr NUVO bagnums from
Du Grappin
and, in a slight geographical deviation from Beaujolais,
Les Foulards Rouges
' Roussillon über-nouveau 'Octobre' will be making a guest appearance too.
Aside from all the 2022 newbies, we'll be digging into our collection of cru Beaujolais back vintages from
Julie Balagny
and our very own
Elisa Guerin
for good measure. There will, of course, be tasty snacks and good music to go with what's in your glass.
If you can't make it to the shop, fear not. We'll have the Nouveau listed here on the site to pre-order, shipping to arrive with you on Thursday 17th. We'll let you know when they're up and live so you can get straight in there.
Hope you can join us, or that we can bring the Nouveau to you!
Big Nouveau Energy poster by the adorable 
@idiotspasture