Our last party at the arch of 2023!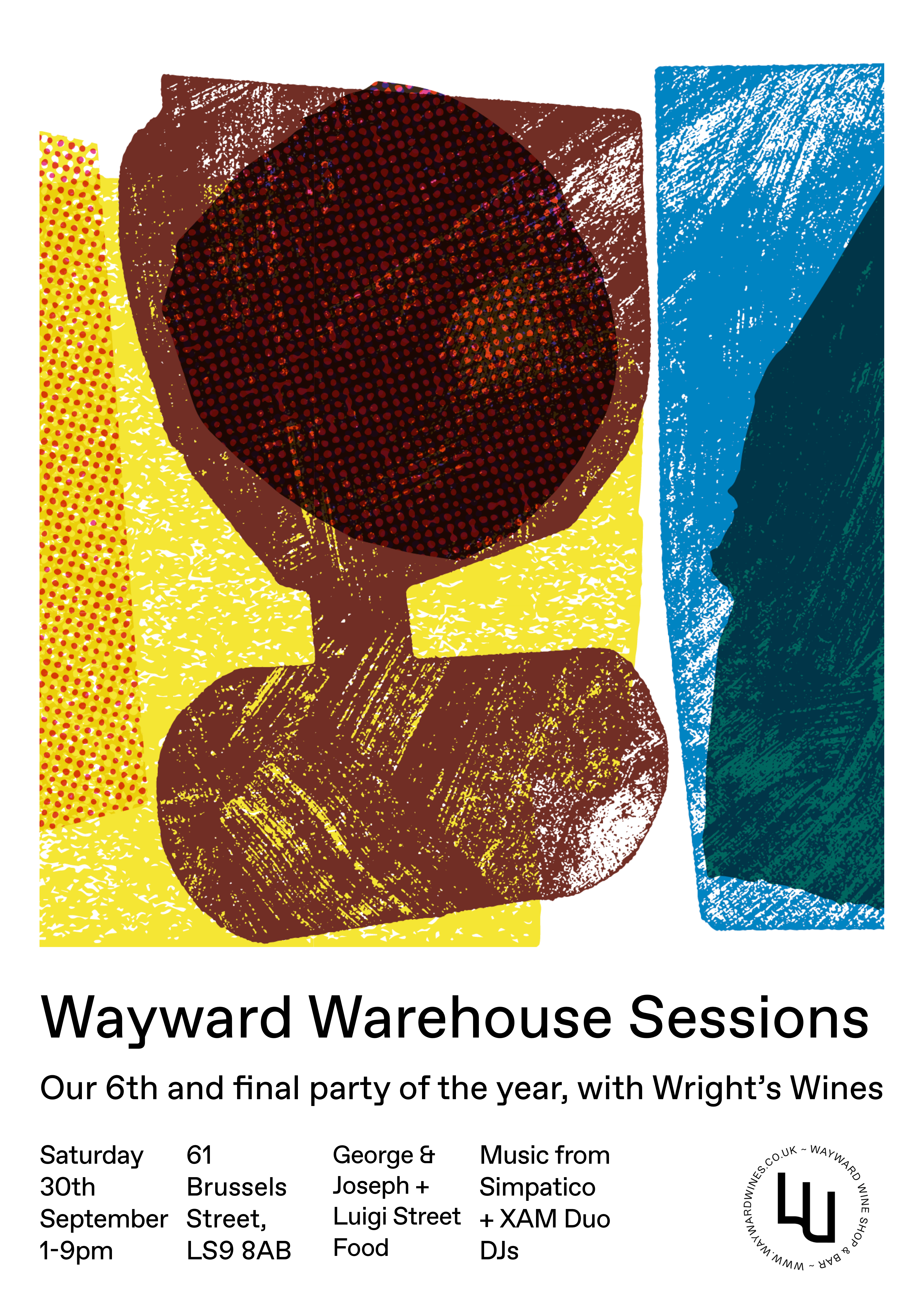 We've had a blast hosting the monthly sessions down at our warehouse over the last six months - our next, on Saturday 30th September will be our last of the season, as we hang up our party pants until the spring. We hope you can join us to close it out in style!

Our guest this month will be a familiar face to many; our old friend Joel of Wright's Wines, Nottingham-based importer extraordinaire, who's below-the-radar French selections have been on our shelves since day one. We'll be putting together an exciting list of natural wines to investigate by the glass from lesser-known Loire, Beaujolais, Alsace and Ardèche. As usual we'll be pulling out some gems from the cellar to chalk up on our by-the-bottle blackboard for those who would like to dig deep. Think Mai & Kenji Hodgson back-vintages and rarities from Burgundian enigma Arnaud Chapuis, plus lots more. As always they will be available for the shop price + £10 - unrivaled value for wines such as these.

Cheese-based goodness as always comes from our neighbours George & Joseph, who will be providing sublime pairings for what's in your glass. Our guest this month will be the fantastico Luigi Street Food, serving up all the arancini and panzerotti you'll need to keep you going.
On the turntables records will be spun by our dear 
Simpatico
 residents, alongside this month's guests
XAM Duo
(Sonic Cathedral Records), makers of dreamy, modular, jazz-inflected electronic music who will, we hope, be pulling out their favourite Prince and Cleaners from Venus wax before they head off to Manchester to support James Holden later that night. They'll be kicking us off 1-3pm, so be sure to get down early to catch their set.
By and large we've been blessed with great weather at each event, and we're crossing everything for a bit of indian summer action this time around - fear not though, if you've been before you'll know we've got plenty of cover and the interior rigged up for indoor seating. All eventualities covered...
Find us at 
61 Brussels Street, LS9
, right behind the old Stinky's Peephouse, from 1-9pm. Hope to see you there for the last session of 2023!