End of season special at the shop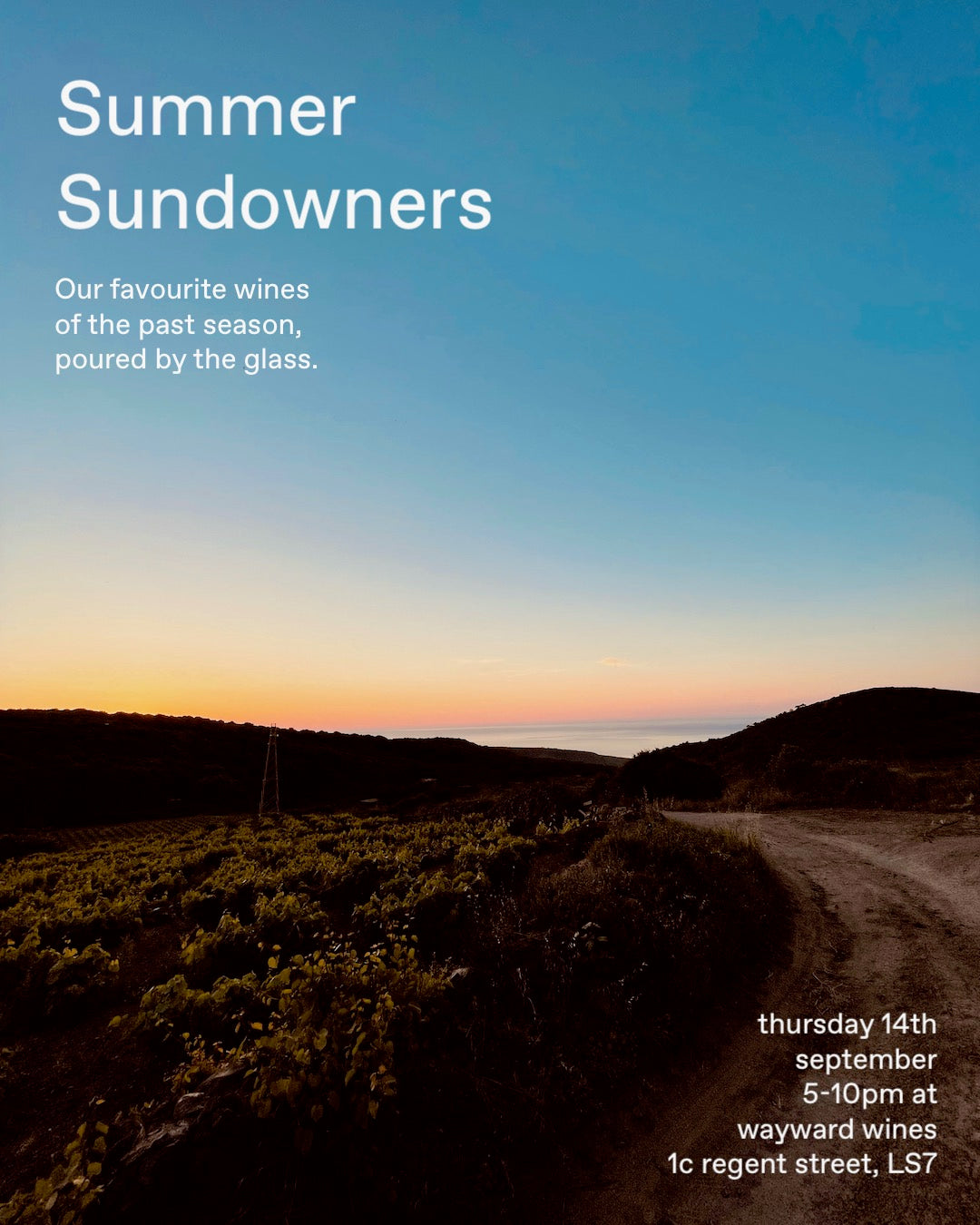 With these lovely end-of-summer rays finally showing themselves, it put us in the mood to reflect on the season passed for our next event down at the shop on Thursday September 14th.
Draining the very last drops from the preceding months, we'll be putting together a special by-the-glass list for the night that serves as a shoutout to the most memorable wines of the summer that we have reached for time and time again.
As Wayward Imports, we were over the moon to be able to start working with small growers like Thomas Puéchavy and Pauline Maziou of Petite Nature in the Loire and Ardèche respectively. Both make a tiny annual production of highly distinctive wines, the majority of which have now sold out already - we have saved a few bottles to share with you next week in case you missed them.
Additionally there will be sun-kissed pink wines from the likes of Barossa Valley's Tom Shobbrook and Puglia's Cristiano Guttarolo, plus refreshing thirst-quenchers from the Veneto's Costadilà and the brothers Brand in Germany's Pfalz. Everything will be open and pouring by the glass.
Of course the racks are always full at the shop and we'll be pulling to a selection of those short-supply bottles from the cellar before they disappear into sunset forever…
We'll be pouring 5-10pm, swing by and join us for a couple of glasses and see out the season in style!