Wayward Imports in London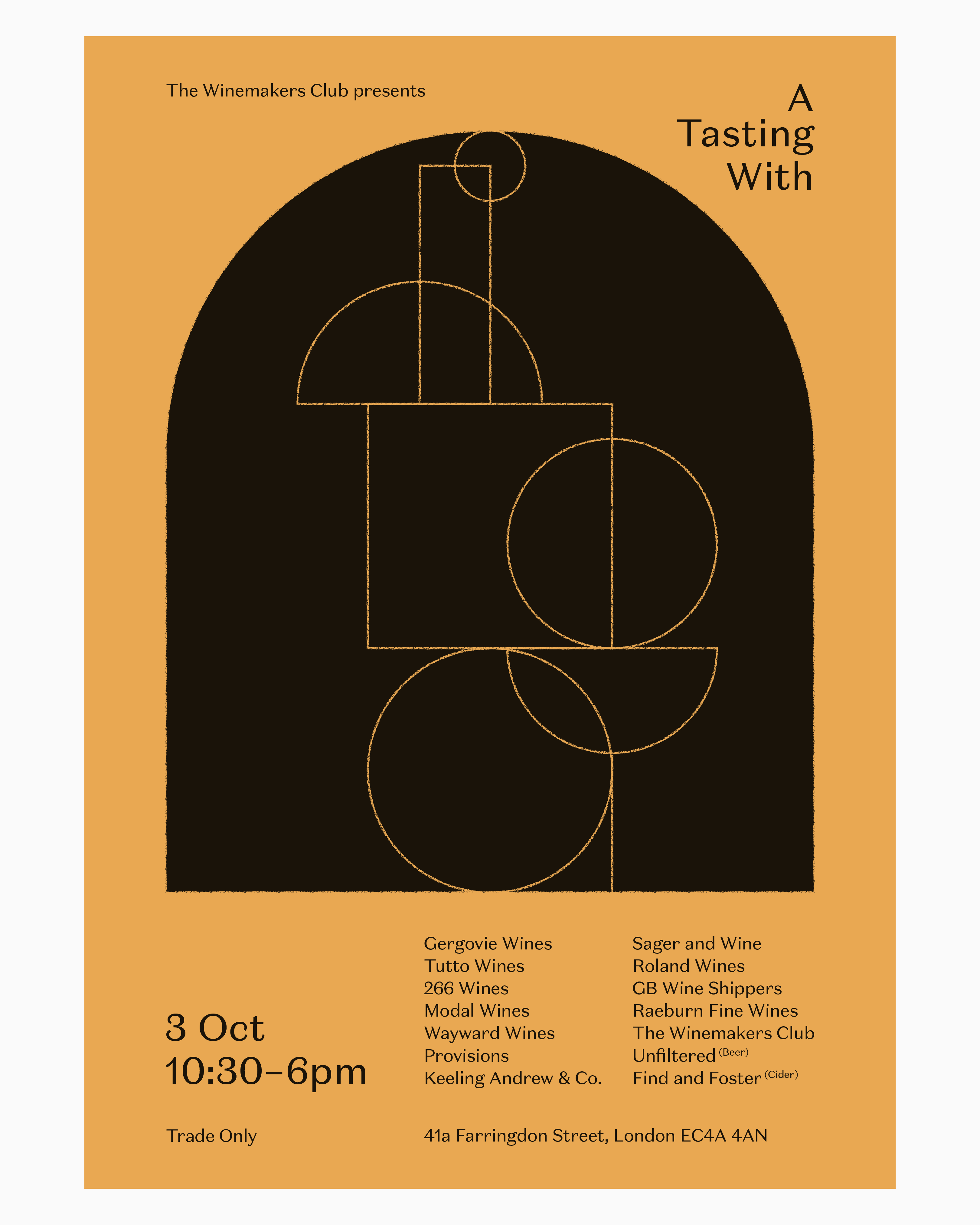 A gentle reminder that we will be down in London again next week, showing off the latest selection of our imports with the change of seasons in mind. The tasting will be held under the arches of the Holborn Viaduct at The Winemakers Club in Farringdon on Monday 3rd October. It's our absolute pleasure to be invited along to join such a stellar line-up of importers for what is certain to be a fantastic day.

After receiving some shipments of recently-bottled wine from the 2021 vintage just before the summer temperatures soared, following a few months sleeping in our cellar we will be pouring the latest releases from the likes of Le Mazel & La Vrille et le Papillon (Ardèche) and Elisa Guerin (Beaujolais) as well as a brand new addition to our short list, Val de Combres (Luberon) who we're excited to be introducing for the very first time in the UK. We've also picked out a couple of things from earlier vintages that we've been cellaring, waiting for the autumnal cool to start creeping in.

If you haven't already signed up you can either reply to this email or RSVP directly to John Baum here, to whom we're very grateful for organising and hosting.

And if you are reading this from closer to our home in Leeds, fear not - we will be returning to Manchester the following Monday (10th October) to do it all over again at the fantastic Flawd, alongside our friends Beattie & Roberts and Wright's Wines. Full details on that to follow very soon.

Wherever you are, we hope you'll be able to join us to get your autumnal selections in order at either one of these tastings.