The latest arrivals from Antonio Gismondi (Campania)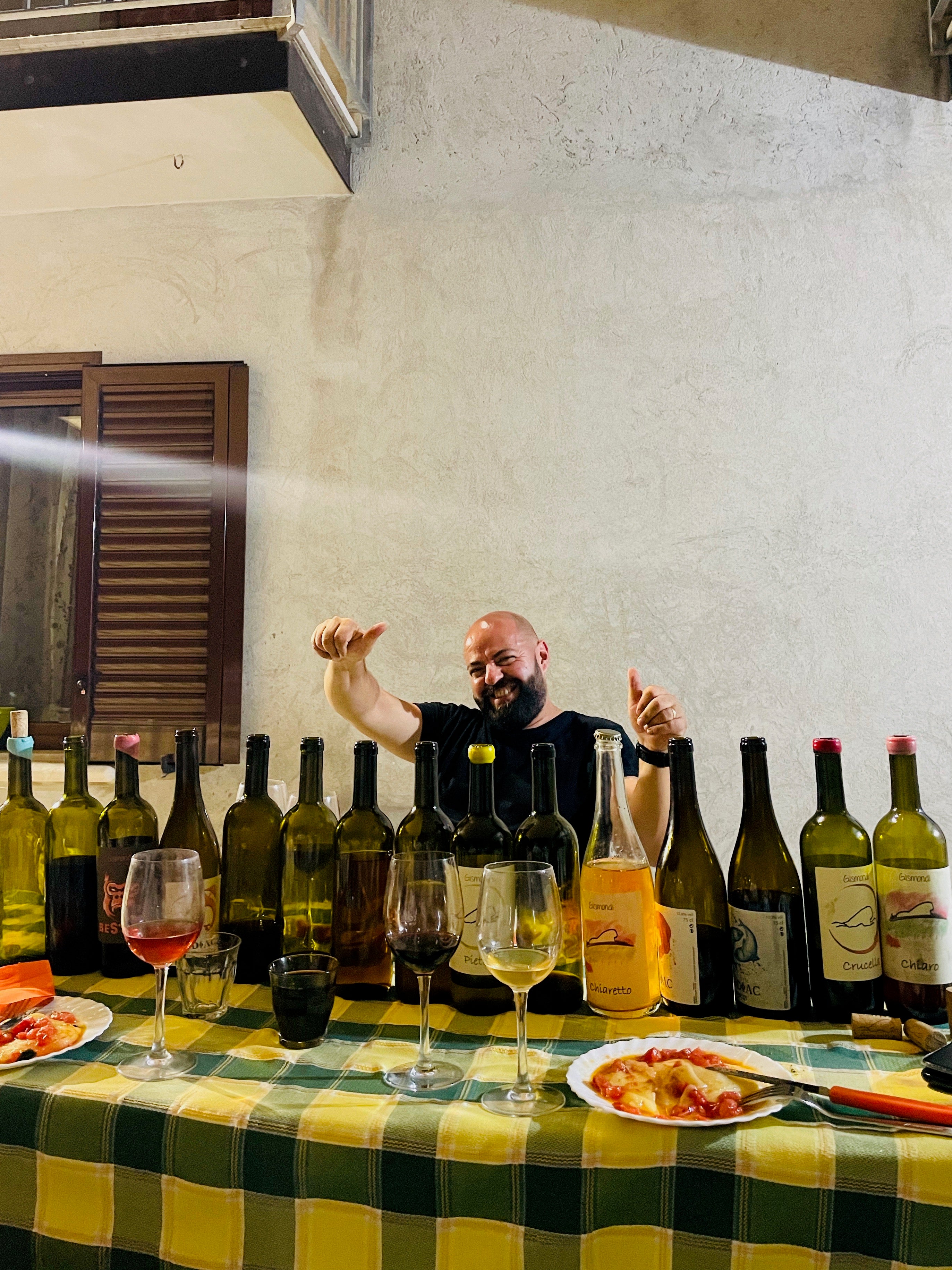 After a flying visit to the dramatic, mountainous landscape surrounding the small town of Cerreto Sannita in Campania earlier this year, we are happy to let you know that the first of the new releases we tasted there with the ever-cordial Antonio Gismondi are now here with us in Leeds.


With vines planted in various sites between 200-800m of altitude, Antonio is making fresh, lean wines for youthful drinking from a mixture of Falanghina, Malvasia di Candia, Sangiovese and a selection of other, more obscure and regionally-specific grapes. He seeks to express the diverse altitudes of this rocky landscape, with its proximity to the Tyrrhenian coast and patchwork of limestone and basalt bedrocks.


The son of a winegrower, Antonio took over the domaine from his father in 2018, keen to make wine under the Gismondi family name rather than merely selling their grapes. Organic & biodynamic farming has always been practised here, starting things on the right foot. This ethos is carried through to the cellar where Antonio vinifies with spontaneous fermentations and no additions to the wines at all. Mentored by long-time family friend Massimo Marchiori of Partida Creus, he is now well-established in making nourishing, vital wines that often contrast with the prevailing style of Campania in their sprightly character.


We have received a couple of wines from the new 2022 vintage, the return of old favourite 'Pietre' as well as a brand new, massively fun cuvée in 'Baciami Ancora', made with an unusual aromatic red varietal. We also move to the 2021 vintage of Sangiovese-blend 'Crucella', which has now had 18 months mellowing in the bottle and is in a great place as we start to consider the shift into autumn.


All three are available to order here, and a selection of Antonio's wine can always be found on the shelves of our Leeds shop.