Happy New Year!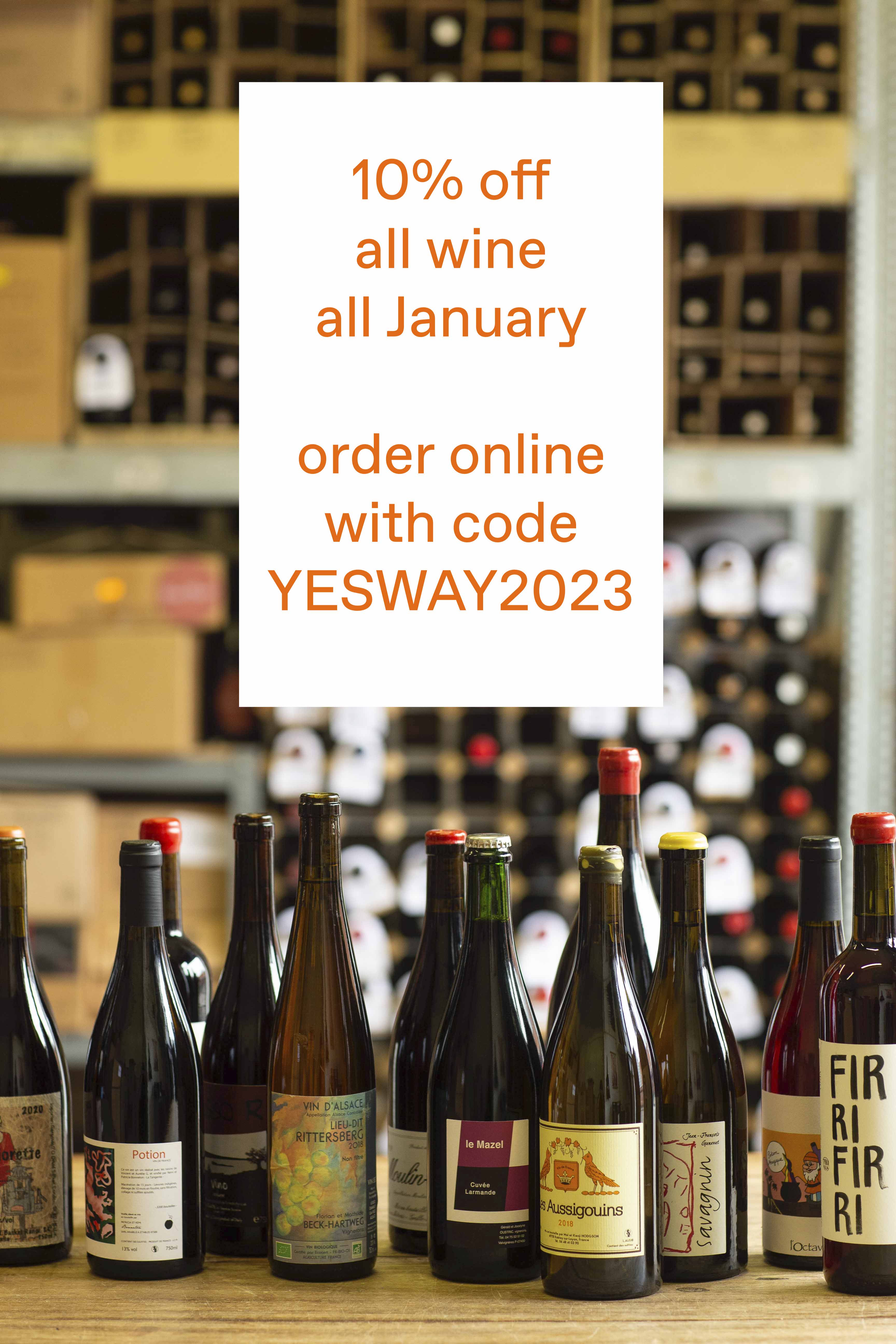 We're back to work following our winter break and as per tradition we're starting the year by offering you 10% off throughout January.

In our annual rebuttal of virtuous new year's resolutions, we will once again be offering you the chance to replenish your cellars following the seasonal celebrations with a discount on all wines ordered online for the duration of the month! Use the code YESWAY2023 at checkout.

Our Leeds shop also re-opens at 5pm on Thursday this week - mention this deal to us when you call by and we can offer you the same discount on any take-out bottles down there too.

Here's to a great 2023 and happy wine-hunting!