Our Next Tasting at the Shop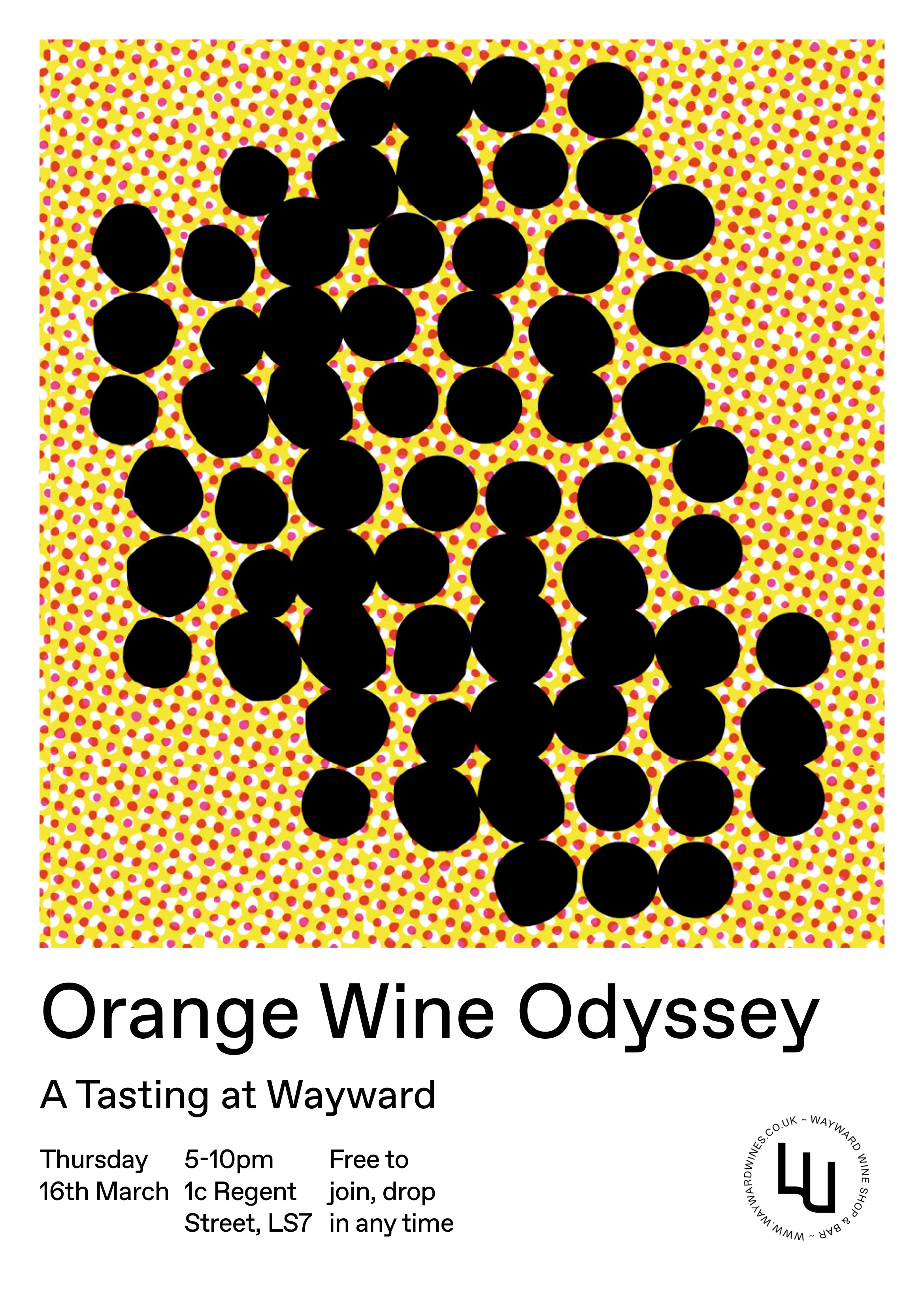 Our next tasting
at the shop
will be held on
Thursday 16th March
, when we'll be delving into the world of
orange wine
- complex white wines made in contact with the grape skins.
Although much more widely-recognised now than ever before, it is still one of the top five questions that we get asked in an average day:
what is orange wine?
Well that's what this tasting aims to explore.
We'll have a diverse selection of wines made in this style open for you to taste and learn what defines their character and makes them so distinctive. As usual,
the tasting is informal, free to attend and will run from 5-10pm
- drop in at any time and we'll run you through the line-up. We'll be pouring by the glass all evening, with a discount on the featured wines to take away on the night once you have discovered your new favourites.
So whether you're an orange wine aficionado or just keen to taste a few things and learn a bit more, swing by the shop on March 16th.
All welcome
.