June Warehouse Session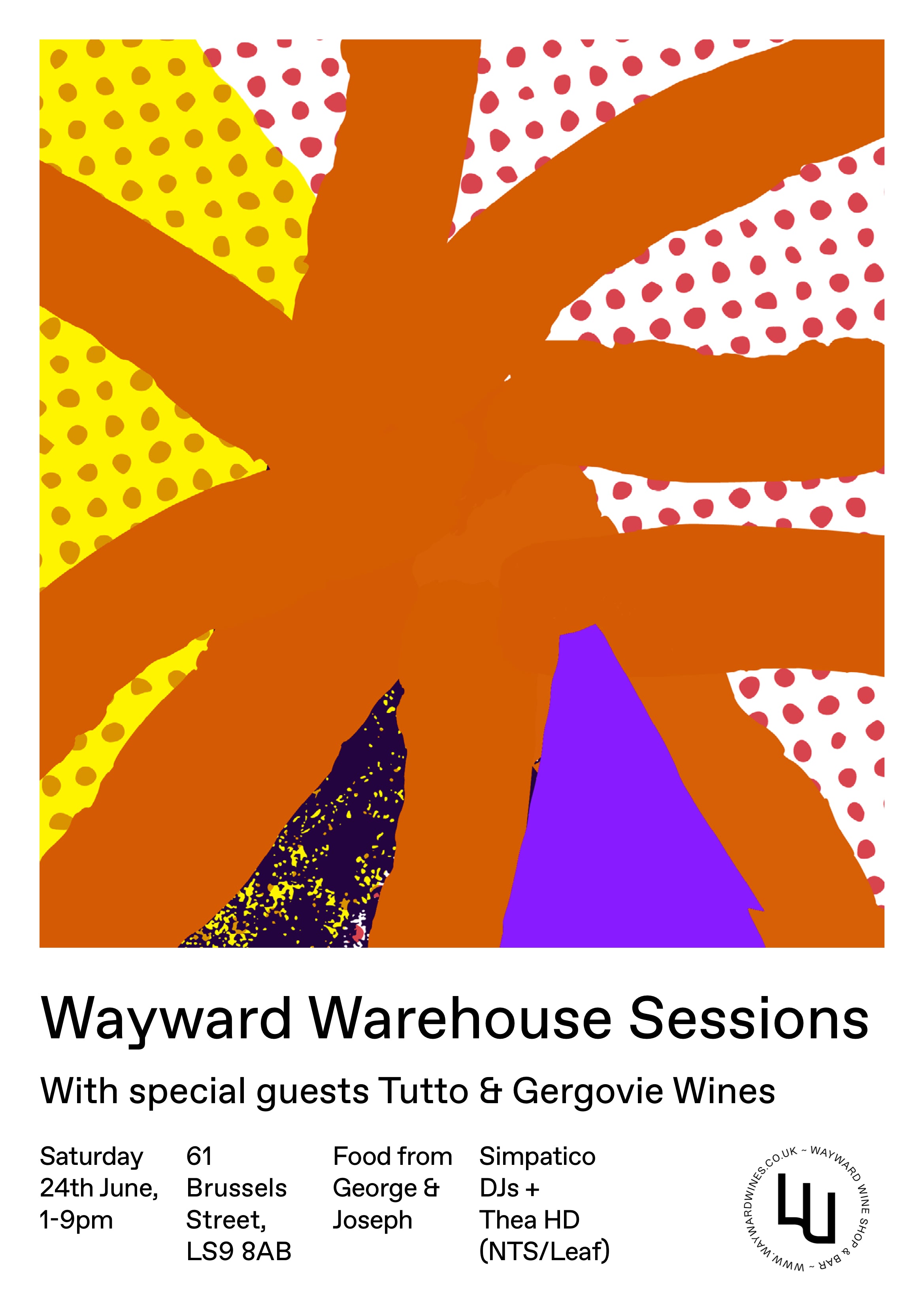 With two wonderful warehouse sessions under our belts, we have number three fast-approaching and it looks set to be a big one. We're so excited to let you know that this time we'll be joined by importers extraordinaire 
Tutto
 & 
Gergovie wines
 on 
Saturday 24th June
.
We've worked with Alex and Raef for the best part of a decade, going back to the old Reliance days and our 'Only Natural' party, which ran annually up to us opening the Wayward shop in 2017. For the couple of memorable editions we hosted up there we had to take over the hairdressers next door to make enough space to fit everyone in. Safe to say the arch will give us all the room we'll need for their next visit! We're so happy to have them back.
We'll be putting together a dreamy and expansive by the glass list taking in a selection of both their long-time, now arguably iconic producers alongside the swathe of new-school names they have introduced in recent years. Pours will come from bottle, magnum and jeroboam.

Those in the know will also be more than aware that Tutto & Gergovie have an uncanny knack of picking up wine from those sought-after, hard-to-track-down producers that have the collectors salivating - expect a deep and 
tantalising
 by the bottle list featuring many of the gems we have tucked away in our cellar from names like Pierre Beauger, 
Benoit Rosenberger, Aurelien Lefort, Rié & Hirofumi Shoji and lots lots more. Rare and special wines that are incredibly hard to find anywhere, all there for the picking.
As per, we'll be teaming up with our archway neighbours 
George & Joseph
, who will be providing cheese-based snacks and summertime gelato treats once again.
Music will be provided by our resident DJs Barry's Here, edv3ctor and Verdine Etoria of 
Simpatico
,  plus 
our first guest on the turntables, Thea HD, a good friend of Wayward who's soothing bi-weekly show you may have caught on the most excellent NTS radio. Expect the usual sunkissed mix of yacht-adjacent, post-bop tropicalia to soundtrack the merry-making.
Find us at 
61 Brussels Street, LS9
, right behind the old Stinky's Peephouse. This time with later hours, 1-9pm, as the sun hits our south-facing yard. The party will then continue 
@eatyourgreensleeds
 for those who still have a thirst.
We really hope you can join us for what promises to be our biggest warehouse session yet!